Inside "A Christmas Story" House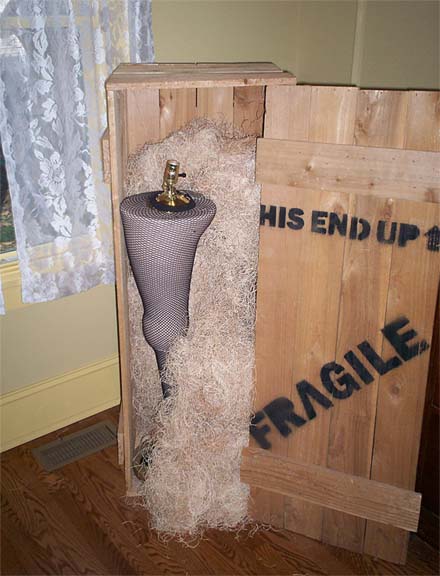 "F R A - G I - L E, Must be ITALIAN!"
"IT'S A MAJOR AWARD!"
"This is... A LAMP!"
---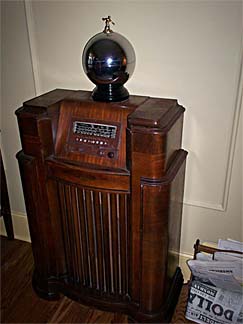 A Radio, just like the one they used to listen to "Little Orphan Annie".
---
There in the corner, by the desk,
Linsdey spotted it
A Red Ryder Carbine-Action Two-Hundred-Shot Range Model Air Rifle with a compass in the stock,
and this thing which tells time.
---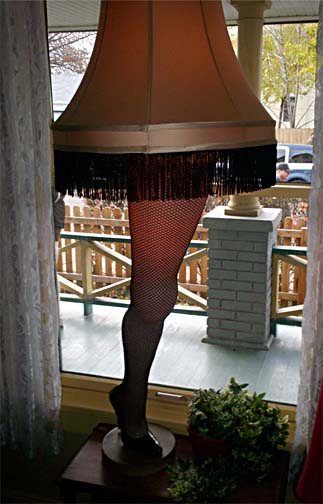 It's a MAJOR AWARD!
---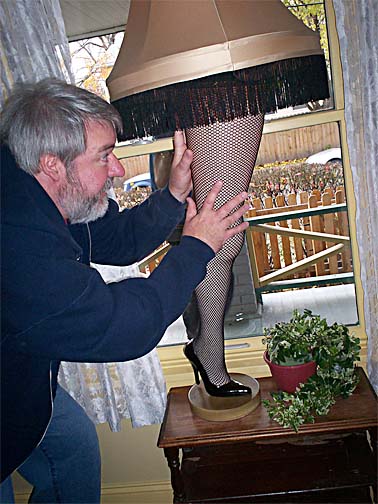 "It's... it's... it's indescribably beautiful!
It reminds me of the Fourth of July!"
He was overcome by art!
---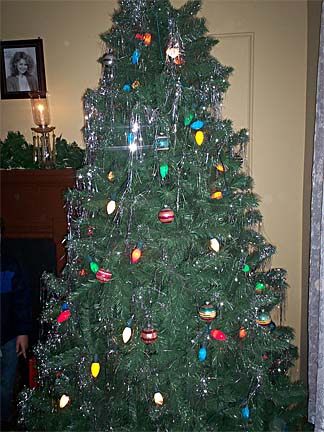 The Tree, in it's 1940s tinseled glory.
---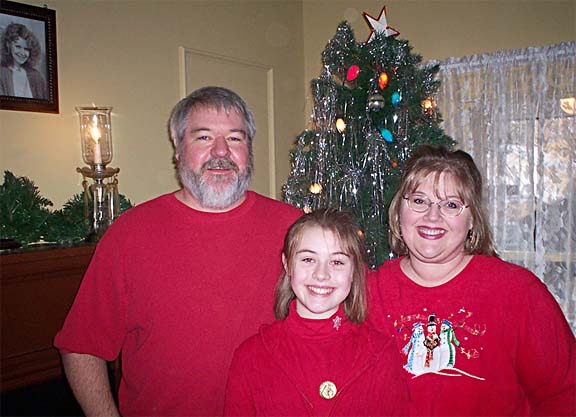 George, Kim and Lindsey by the tree.
---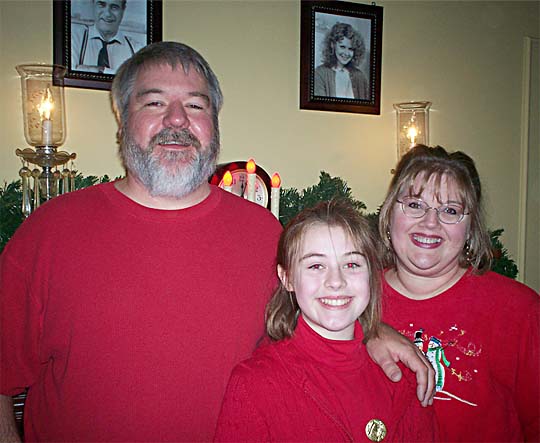 and by the fireplace (check out the pictures on the wall.)
---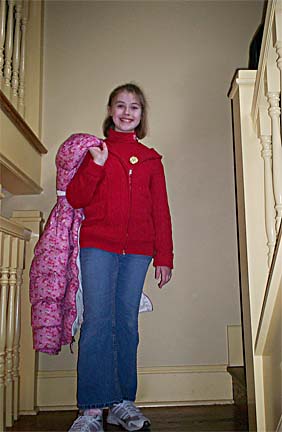 Lindsey on the "YOU LOOK LIKE A PINK NIGHTMARE!" stairs.
---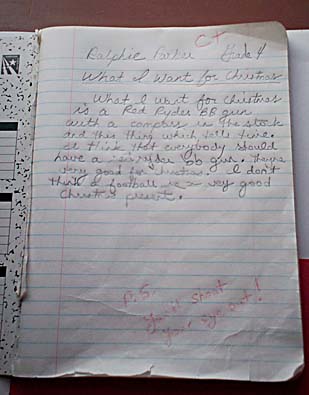 Ralphie's theme, on the desk in his room.
---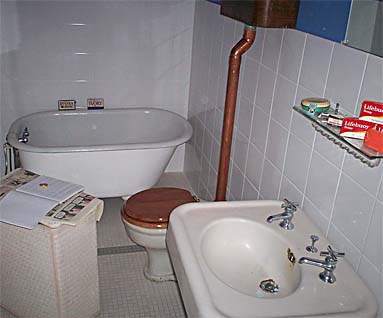 The bathroom.
Check out the LIFE BOY soap.
"It was SOAP POISONING!"
and the Little Orphan Annie Decoder Pin
"Be sure to drink your Ovaltine. Ovaltine? A crummy commercial?"
---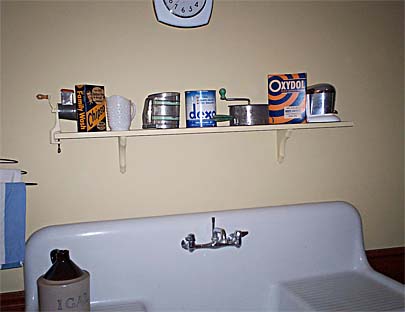 The kitchen sink.
---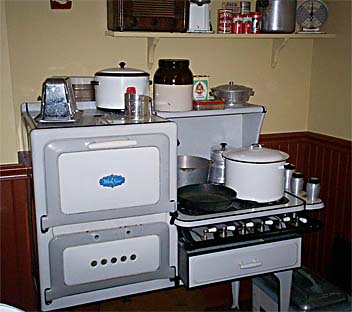 And Stove.
---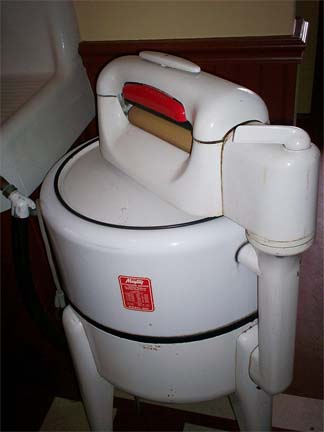 And the old wringer style washing machine.
---