"A Christmas Story" convention
Our visit was on: Saturday, November 24, 2007
at the Renaissance Cleveland hotel
(connected to the old "Higbee's Department Store")
Although we did not plan it this way,
our trip ended up being the same weekend as
the first "A Christmas Story" convention! What luck!!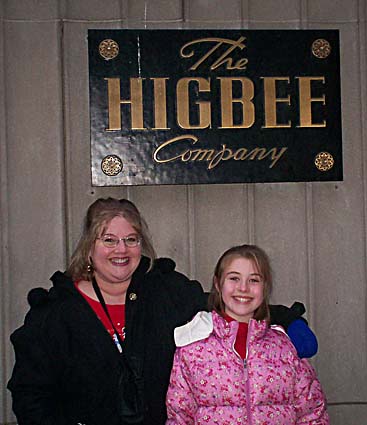 The "Higbee" sign is still there
(But the store is no longer in business.)
---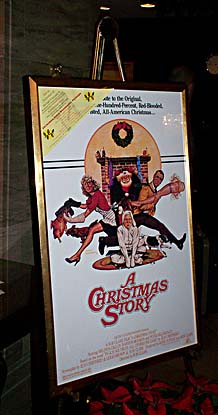 Welcome to the Convention!
This copy of the original movie poster was on display in the lobby of the Renaissance Hotel.
---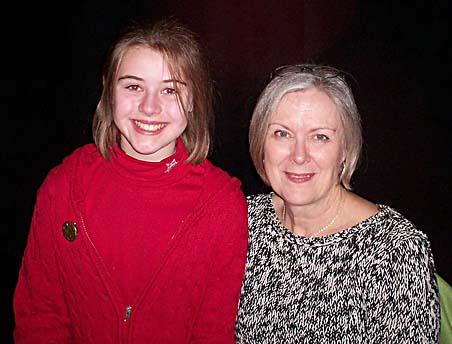 Lindsey and Tedde Moore
(Miss Shields, Ralphie's Teacher)
---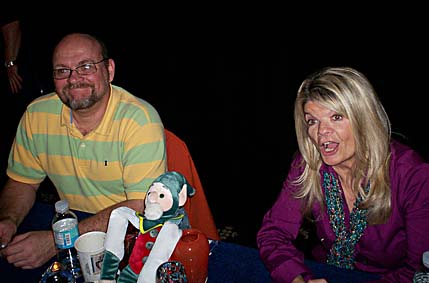 Drew Hovecar and Patty Johnson
(The Elves from the Santa scene)
---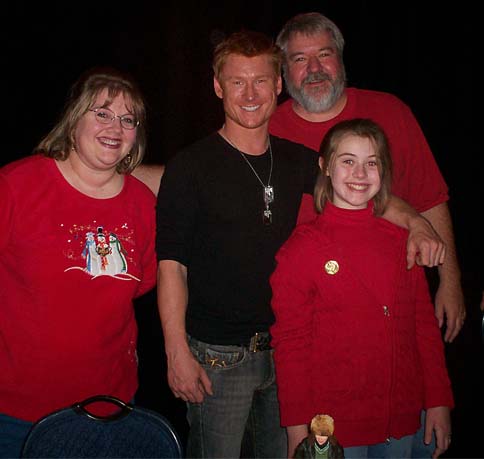 A great big thank you to Zack Ward
(Scut Farkus, the bully with the Fox fur hat)
for being such a good sport, and helping us with our
Christmas card plans!
---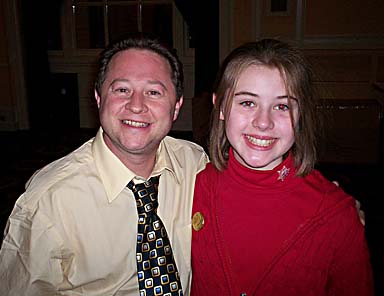 Lindsey with Scott Schwartz
(Flick, Ralphie's friend who got his tongue stuck to the flag pole.)
---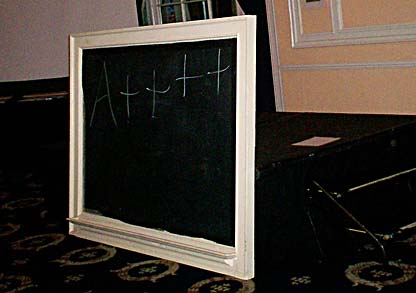 A section of the original chalkboard.
The chalk board was rescued, this past year,
(from Victoria School in Ontario, Canada,
just before the school was remodeled) and donated to the museum.
---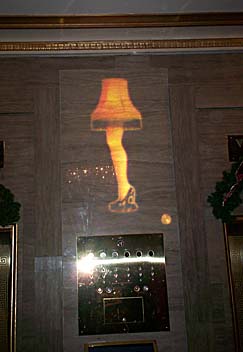 This was so cool!
In the lobby of the hotel, where the convention was held,
they projected the image of the leg lamp on the marble wall near the elevators.
---